Testimonials
Please feel free to read through some feedback I have received from some of my past clients. These are posted with their permission.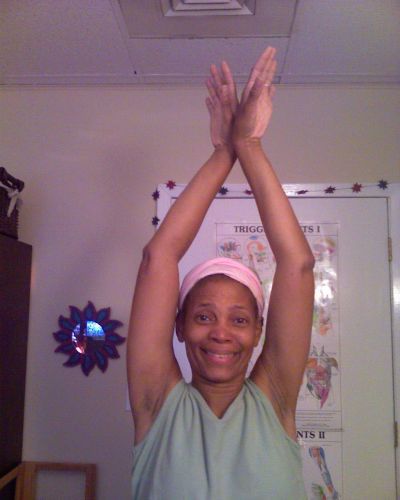 "My shoulder was stiff, then painful. Chiropractor, orthopedist nor physical therapy helped. Cynthia saved my shoulder, literally. She is dedicated and skilled. She studied my symptoms, worked to relieve my pain and correct the cause. She has shown a genuine interest in my well being physically and has been a great support when I was discouraged. I felt like a ballerina the day I was able to lift my arm over my head again. From not being able to sleep nights to doing the simple things of life again is great. I have my arm back. Thank you Cynthia!" -F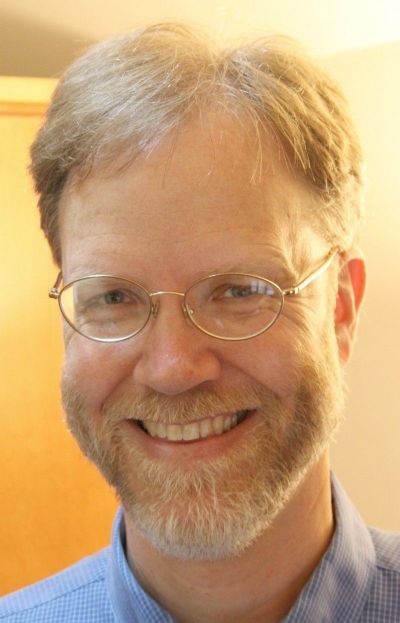 "Cynthia is a friendly, even familial caregiver. She listens well, and does she inspire confidence? Oh my gosh. She is one of the smartest massage therapists in town. Recommendation: Ask questions. If you want to know what is ailing your body, she will educate you like a family doctor and take it on like a sister. You will know you are in masterful, competent and caring hands. Bottom line: With Cynthia you get an affordable, in-depth massage with effective stress and pain relief by a great human being in a professional and personable environment. I always leave feeling our time was well spent." -Todd
"I love starting my week off with a massage from Cynthia. Quality, professional work each time. Friendly, nurturing touch. I love a lot a pressure and am never disappointed!" -Brad
"When Cynthia finds a knot, she tells you what it is and why you have it. Most people who massage you advise you of the knot (crickets) and just continue the massage. I like that Cynthia has knowledge of bones, tendons, muscles, and how the body works. It enhances her ability to perform effective, mind blowing massages." -Janice
"I started treatment with Cynthia several years ago for ongoing pain associated with TMJ disorder. While my symptoms were no longer debilitating as they had been with the initial diagnosis, I still had chronic neck and back pain. Turning my head to the left while driving to merge into traffic on the freeway could be excruciating. This winter I sustained a whiplash injury that exacerbated my TMJ symptoms. Without Cynthia's help, I would not have been able to function. Cynthia is critical to my pain management and I recommend her highly." -SWD
"Cynthia was my massage therapist for several years when I lived and worked in Minneapolis. Not only did I return many times to Cynthia for relief of my own aches and pains, but I referred clients from my chiropractic practice to her for massage and bodywork as well. She is intuitive, kind, and gentle, and has an incredible knowledge of the human body. She knows both where to focus and how much pressure to use in order for you to have a comfortable session, but with long lasting results. Best of all, she communicates effectively with you during the whole process. For anyone considering adding massage therapy to their wellness regimen, I highly recommend Cynthia Reuss!" -Dr. Jared Gruhl, DC
"Cynthia is an EXCELLENT massage therapist. I have been having massages from her for over 10 years, and as someone with significant back and neck issues, I appreciate her techniques and the results I get. Cynthia really listens to a clients concerns and customizes her massages to help the client with whatever problems he/she is having. In addition, Cynthia makes her clients feel at ease and taken care of, even if it is a first massage. I HIGHLY recommend Cynthia!" -Mackenzie Sullivan, Sector Director, Social Impact & Sustainability Careers Fuqua School of Business
"I have had many massages in the past from independent contractors to spas and salons. By far Cynthia has been the most experienced, personable, individualized massage therapist I have ever had. I have seen her weekly for a year and will continue to do just that!" -Ellie, Personal Trainer, Nutritionist, Boot Camp, Yoga
"I received a therapeutic relaxation massage from Cynthia, once for my upper back and neck, once for my legs. Both massages were professional, accurate, expert and very relaxing. I walked out feeling good and calm, and I would highly recommend Cynthia for any massage needs you might have -- or for gifts to your loved ones. She is excellent and professional." -Dr. Andy Fritsch, Licensed acupuncturist and specialist in Chinese medicine

Would you like to share feedback or a testimonial with me? You can do so by emailing me, or posting on my Facebook page!